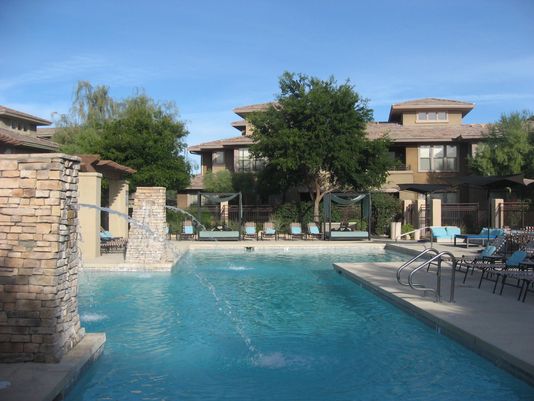 Eagle Property Management in Scottsdale, Arizona, managed 40 HOAs in upscale Scottsdale communities. They're being accused of illegally taking money from HOA accounts they were managing.
The Edge at Grayhawk Condominium Association has alleged in a lawsuit that Eagle Property Management embezzled $3.4 million from the association between 2010 and 2014. According to court documents, the board of directors requested financial records from the management company, and the request was refused. The association then hired a CPA, who discovered funds in the association's bank records did not match bank statements. The judge awarded the association more than $530,000 in April 2015.
The Mission de Los Arroyos Condominium HOA hired a forensic accountant in 2014 who discovered "numerous suspicious deposits in transit, fictitious outstanding transfers and suspicious withdrawal activity in the Plaintiff's operating and reserve accounts," according to a lawsuit filed by the association. An audit determined Eagle Property Management stole at least $73,880 from the association. A judge awarded Mission de Los Arroyos about $75,000.
Eagle Property Management filed for bankruptcy in 2014 and closed a few months later. The company's president and 3 of its managers have been sentenced to federal prison and must pay restitution.
We want you to rest assured that at AMS, we have insurance policies and internal protections in place to guard against this type of problem. We carry a Fidelity Policy in the amount of $1 million per occurrence. This coverage extends to any fraudulent actions by AMS staff, and thereby covers financial losses incurred by contracted clients. We also carry a Forgery or Alteration policy, as well as a Computer/Cyber Crime policy.
(Photo: Hendricks & Partners)
Are you ready to get started? Contact us today.