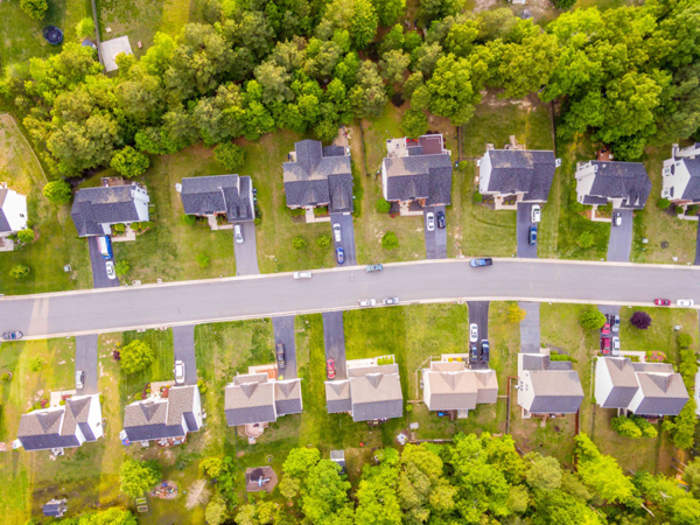 If you are in the market for a townhouse, condo, or single family home in a neighborhood, chances are you've heard the term Homeowner's Association or HOA. HOAs are typical in neighborhoods with common areas like a community playground, swimming pool, or walking paths. If you purchase your home in an HOA-governed neighborhood, you won't be able to opt out of membership in the HOA. An HOA membership typically comes with monthly or quarterly dues used to maintain the community's common areas.
Property Value
An HOA will keep your community looking new and improve the curb appeal of your home. This helps maintain property values and increases the livability of a neighborhood. The HOA will do routine maintenance on common areas and even start a neighborhood watch program if the homeowners vote on it.
Dues
HOA dues cover the expenses of the community's routine maintenance or any other large projects that a community might encounter. Some HOAs even maintain the front lawns within a neighborhood, saving homeowners time and energy. Dues are dependent on the services provided by the HOA, some can be over $500 per month and others can be as low as $10 per month. Most HOAs will also charge their members a little more than what routine maintenance costs to have a reserve to help pay for large projects. These large projects can be due to natural disasters, or can be a community project like repairing the clubhouse roof.
Board of Directors
Board members are elected by the owners. The board members will set up regular meetings to discuss issues. Typically, big decisions or expenditures are voted on by all the homeowners within the HOA. The HOA also ensures that homeowners follow certain rules or covenants, conditions, and restrictions (CC&Rs). These will prevent your neighbor from painting their house neon yellow or parking a car that needs a little TLC on their front lawn. The HOA can issue notices if dues aren't paid or rules are violated. If a violation is not corrected, the HOA could put a lien on your home. While this consequence is harsh, it rarely happens, and prevents your neighborhood from deteriorating.
If you have more questions about HOAs visit our FAQs page or give us a call.