Our service and support set us apart from other community management companies in Oregon and Washington. Find out why so many people trust AMS with their HOA management.
We're passionate about service and support. Our top-notch team of educated, experienced community management professionals sets us apart from other HOA management companies in the Northwest. We are a full-service association management company, serving single family, multifamily, mid-rise, and high-rise communities in Oregon and Washington. We've developed a proactive style of management that has resulted in long-lasting relationships with the homeowner associations we serve. 
We're committed to being responsive, to follow through, and to provide excellent customer service to boards and homeowners.
We're Proud to be Minority and Women-Owned
AMS is proud to have received the following recent rankings from the Portland Business Journal:
Largest Black, Indigenous & People of Color-Owned Business in Oregon and Clark County, Washington
Our hands-on, proactive approach to community management allows us to offer scalable solutions for every size community, ranging from a handful of units into the thousands.
Our parent company, The Management Group, Inc. (TMG), was founded in 1985 by President, Carmen Villarma. Today, TMG is a family of companies with multiple divisions that provide property management, sales, and maintenance services for single family homes, multifamily units, community associations, and commercial properties. With a staff of 130+, we manage tens of thousands of residential units in Washington and Oregon. TMG's corporate headquarters is located in Vancouver, Washington with offices in Portland, Oregon, Salem, Oregon, and Kennewick, Washington. TMG's success is anchored by its dedication to the property management industry and continues to enjoy a solid base of market diversity, geographical expansion, and numerous successes on behalf of highly-respected clients and business-to-business partnerships.
We make sure everything we do honors the expectations of our homeowners, clients, residents and employees – from our commitment to providing the highest quality property management services, to the way we personally engage with our customers and communities to do business responsibly.
Our knowledgeable and dedicated staff bring together their collective experience to enhance and strengthen your community. If you are looking for full-service, just financial services, or consulting services, we have the tools, contacts, and resources to help manage and care for your homeowners association.
EDUCATION AND ACCREDITATION
Education is a top priority at AMS. We exceed the industry standards for association management company accreditation. We encourage the continuing education of our employees and leadership team.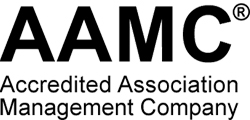 We are the ONLY management company holding the AAMC and AMO accreditations in both Washington and Oregon.
An AAMC designation represents a commitment to professionalism, education and excellence. It requires the senior manager to hold a PCAM designation, and at least 50% of managers to hold PCAM, AMS or CMCA credentials.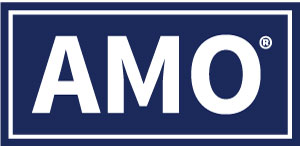 We are one of only a handful of HOA management companies in the Portland and Vancouver area that have attained the AMO accreditation from the Institute of Real Estate Management.
AMS joins 537 AMO firms worldwide that hold this distinguished accreditation.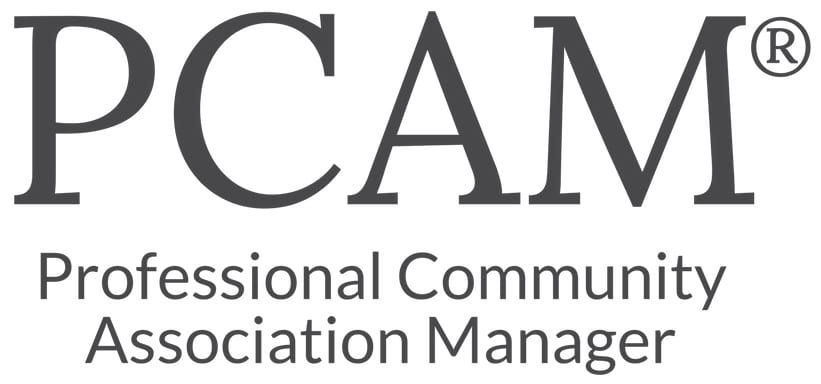 Carmen Villarma holds the PCAM designation. This is the highest professional recognition available nationwide to managers who specialize in community association management. To achieve this accreditation, you must be an experienced manager who demonstrates advanced skills and knowledge to be recognized as one of the best and most experienced managers in the nation.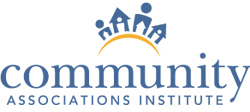 Many of our Association Business Managers have earned the following certifications from the Community Association Institute (CAI):
Professional Community Association Manager (PCAM)
Association Management Specialist (AMS)
Certified Manager of Community Associations (CMCA)

The CMCA certification recognizes individuals who have demonstrated the fundamental knowledge required to manage community associations.
More than half of our Association Business Managers have achieved this designation.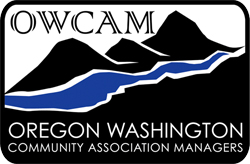 Many of our Association Business Managers have earned the Certified Association Management Professional (CAMP) Designation from OWCAM.
Managers with this designation must complete courses and testing, and complete continuing education to renew.
WE'RE INNOVATING PROPERTY MANAGEMENT
No one else offers everything you need under one roof. When you partner with TMG, you become part of our family. Our goal is to be with you every step of the way - whether you're renting, buying or selling a home or investment property, managing your HOA, and maintaining your property.