HOURLY CONTRACT MANAGEMENT PLAN
Description and Features
AMS works as partners with your homeowner association's board of directors and homeowners to preserve and protect the community and take care of the details that go into maintaining the value of your investment.
The Hourly Contract Management Plan shares all the features of the All-Inclusive Management Plan, with the exception of meeting attendance. Below is an overview of typical services we provide under this plan. Other services are available at an hourly rate or by purchasing a consulting package. Services can be customized to the unique needs of your community.
We provide a responsive and educated staff available Monday through Friday from 8 am - 5 pm in Portland and 8:30 - 5:30 pm in Vancouver.
24/7 emergency answering service.
Our Member Services Department is a strong team of dedicated and knowledgeable individuals who communicates with board members, owners, lenders, and real estate agents providing information on their homeowner association, assisting with title demands, and pre-sale to post-sale information.
We receive and document all communication from owners and board members.
Our database tracks owner information, including compliance, communication, and maintenance.
Architectural requests are processed with documentation and in the time frame mandated.
Our staff coordinates board meetings and annual meetings providing complete meeting packets for board members and/or owners.
Our staff drafts letters, notices, newsletters and processes mailings.
We maintain each community website by providing documents, eblasts, and announcements.
AMS provides secure record storage.
Accounting practices are performed in accordance with general accounting principals.
We provide assessment collection including late fee notices and initiation of lien processes for your homeowner association.
Monthly income statement, expense report, balance sheet, delinquency and collection reports are available by the 20th of each month.
Specialized accounting for reserve accounts.
Accounts payable processing.
Collaboration with the board to establish and monitor annual budget.
Special assessments and/or bank loan coordination.
Coordination and preparation of state reports and tax filings.
Audit coordination with auditor/tax preparation/tax returns.
Our accounting team provides general accounting support.
We provide Manager attendance at homeowner association board meetings as requested.
Our staff of knowledgeable professionals can draft amendments, resolutions, house rules and policy statements.
Our Managers conduct regular property site inspections.
AMS staff participates in landscape walks with board or committee members.
We're committed to providing community management that's focused on the neighborhoods we serve. Our Neighborhood Enhancement program is a full compliance program with online access and violation photos to assist with adherence to CC&Rs.
Our Manager provides oversight for architectural requests.
Coordination of reserve studies and update plans.
Risk management and insurance coordination.
Provide guidance and/or professional resources for litigation, Fair Housing and statutory compliance.
We are dedicated to helping our Board Members succeed. One of the ways we do that is with our exclusive Board Member Education Series.
Owners have the ability to view their account ledgers, pay assessments online by debit or credit card, make a maintenance request or report a violation or concern.
Easy access to newsletters, governing documents, community information, financials, reserve studies, meeting agendas and minutes, insurance Information, and legal or litigation updates.
Ability to post community alerts or to eblast important community information like agendas, maintenance notices and flyers.
A calendar where owners can find the date of the next board meeting or community event.
A Board Room section enables board members to have quick access to pertinent information.
Assist in developing maintenance plans for short-term and long-term projects in your homeowner association.
Amenity and common area protection and preservation.
Manage vendors and negotiate for services such as landscaping, parking lot, maintenance, janitorial, pool maintenance and other contracted services. Vendor compliance administration, including insurance, licensing and bond information is provided through a third party service.
Assist in creating a scope of work for repairs and replacements. Present bids from licensed and insured contractors to the Board for approval.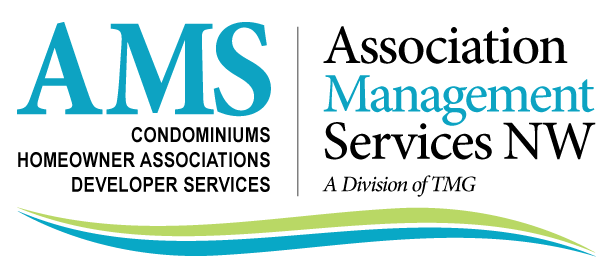 Are you ready to get started? Contact us today.