Read the source article from US News.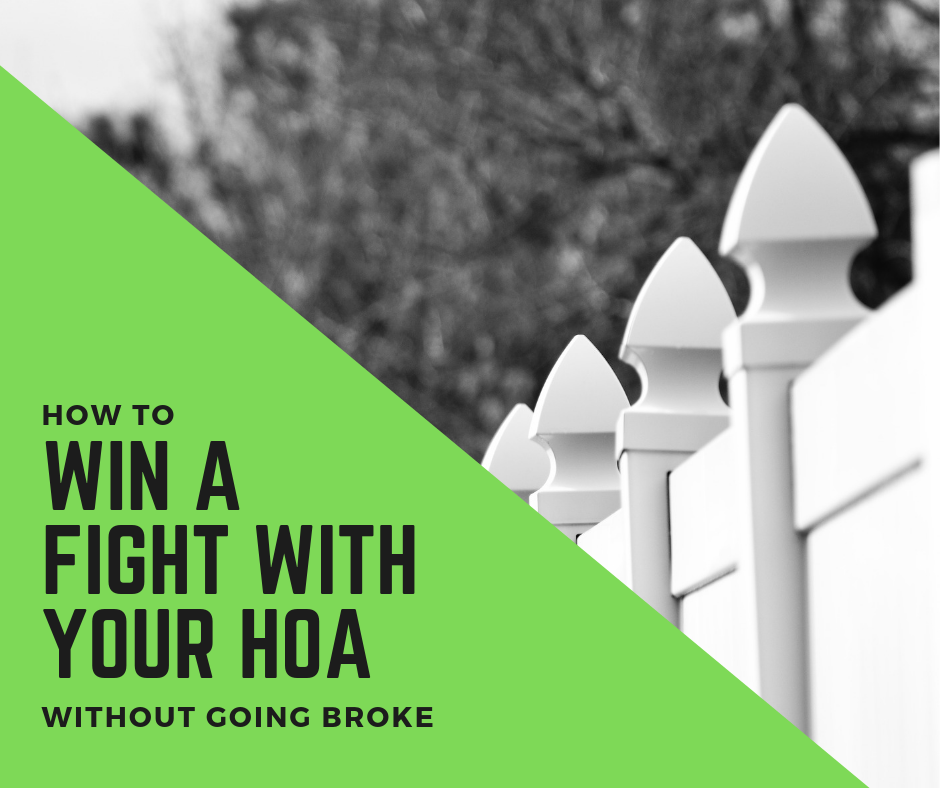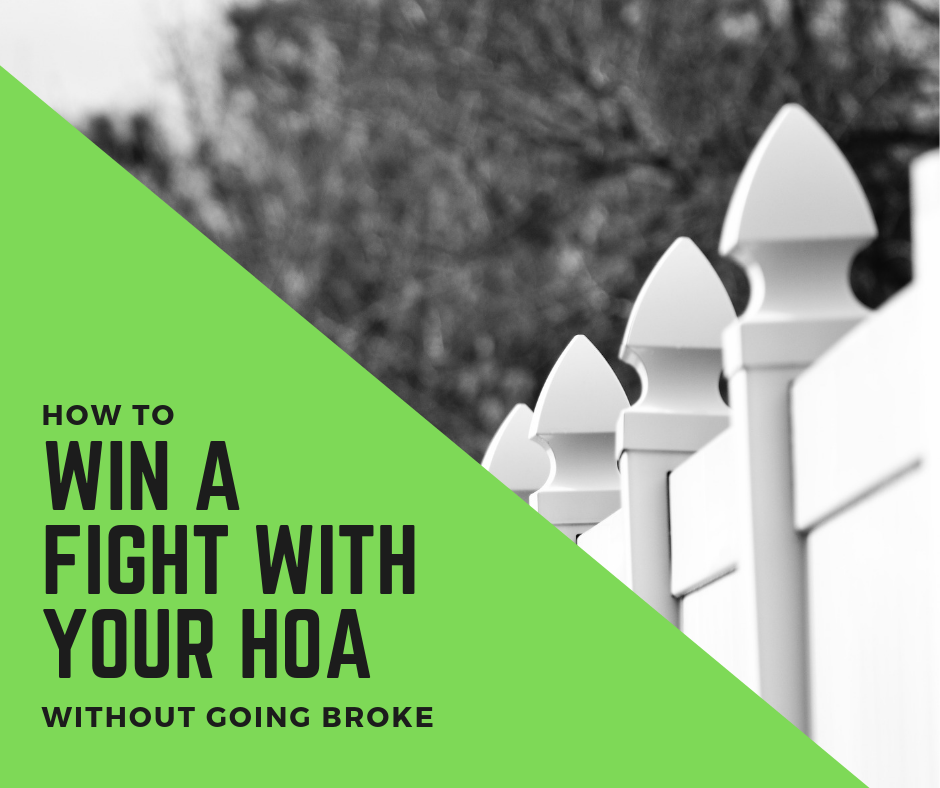 More than 68 million Americans live in community associations, according to the Community Associations Institute, meaning 1 in 5 of us is required to follow the rules and regulations of a condo, cooperative or homeowners association.
According to a 2016 CAI survey, 65 percent of residents find living in an association positive, with another 22 percent neutral on the experience. But a 2015 survey by the Coalition for Community Housing Policy in the Public Interest found that 72 percent had been involved in a dispute with their association that was difficult to resolve.
Even in the best associations, conflict sometimes arises, whether it's over parking rules, resident dues or another issue. And battling your condo or homeowners association can often be more difficult than fighting City Hall.
"When an owner takes on an HOA, the deck is really stacked against the homeowner," says Sara Benson, one of CHPPI's founders and the co-author of "Escaping Condo Jail: The Keys to Navigating the Risks & Surviving Perils of the 'Carefree' Community Lifestyle."
That doesn't mean a homeowner can't prevail, especially when dealing with a board that is behaving badly. But it does mean that homeowners should tread carefully.
Homeowners associations are controlled by state law, and laws vary state-to-state, with separate laws for homeowners, co-op or condo associations. Plus, each association has its own set of government documents, known as for Declaration of Covenants, Conditions, and Restrictions, or CC&Rs, as well as bylaws and rules. The CC&Rs are a legally binding document filed with the state, and the bylaws are the procedures by which the association is run. Those documents require a vote of the members to change. The rules are voted on by the board of directors, following procedures set up by the association and complying with state law.
Compliance is governed by a volunteer board of directors, though larger associations often contract with management companies like AMS to handle day-to-day tasks. If you run into problems you can't resolve with your association, your only recourse in most cases is to sue in civil court, which can be expensive. Even if you prevail, you may still end up paying your own attorney fees. And the association's fees are going to be shared among you and your neighbors.
That's a good reason to deal with conflict before it reaches that point.
"Don't throw your hands up, which is the worst thing you can do," says Dawn Bauman, senior vice president for government and public affairs of the CAI. "Know your neighbors, know your board and know your responsibilities."
The two areas where associations and homeowners must often come into conflict involve the collection of dues or assessments and the enforcement of rules. The stakes can be high because many associations have provisions that allow them to fine homeowners who don't comply with the documents, file a lien against a home and even take the home by foreclosure. Most associations have the right to foreclosure for nonpayment of dues after a certain period, including attorney fees and late charges.
If you receive a notice that your dues are in arrears, or that you have violated a rule, your first step should be to call and ask for a face-to-face meeting. "Ask for a meeting with them, explain the situation and plead your case," Benson says. "Do that and appeal to their sense of decency and fairness."
If you inadvertently violated a rule, "Admit your guilt, apologize and promise that it will never happen again," Benson says.
If you believe the board is in error, ask for clarification – in writing – about precisely which rule the board believes was violated, plus what action the board is seeking. Even if you are confident you did nothing wrong, don't come in fighting.
"The homeowner comes in with a full head of vitriolic steam because they're sure this is a vendetta or a personal attack on them," says Kelly G. Richardson, managing partner of the Richardson Harman Ober law firm in Southern California and author of a weekly syndicated HOA Homefront column. "If you go into this with the wrong attitude, the chance of a conflict or a major disaster is much greater."
Litigation is expensive for the board, too, which opens the door for negotiating a compromise.
For most homeowners dissatisfied with how their community is being run, the most effective option often is to rally neighbors to seek change and run for a seat on the board yourself.
"Either get involved and get good people on the board … or decide to just accept it or sell and go somewhere else," Richardson says.
Here are six ways to effectively fight with your homeowners, co-op or condo association:
Know the rules. You should have read all the government documents, including the rules and regulations, before you closed on your purchase. Knowing the rules and complying keep you out of trouble. If you're accused of violating a rule that you don't see in your documents, seek clarification in writing. Ask for a hearing and follow the process outlined in your documents for procedures. "The approach needs to be a conversation," Bauman says.
Be pleasant. Your board members and committee members are your neighbors, and they are working as volunteers. "A lot of people come into these hearings and say 'How dare you,'" Richardson says, but that starts everything out on a hostile note. Treating everyone with kindness will get your position a more respectful hearing. "That kind of response is going to have far more likelihood in the board of directors suspending the fines," Richardson says. "They just want compliance. They don't want to punish people."
Respond in writing. You want to have a paper trail in case you do end up in court. You also want to make sure that all members of the board, and your neighbors if you want to share, have the same understanding about what's going on. Document everything in writing to avoid "he said, she said" situations.
Don't argue the rule. While you may not be in favor of your association's rule prohibiting pickup trucks in driveways, arguing the advisability of the rule will get you nowhere if you're accused of violating it. "This is not the U.S. Supreme Court," Richardson says. "Don't argue about the rule any more than you would argue with a police officer about the speed limit on a certain street." If you think the rule should be changed, get your neighbors to join you in a petition.
Know the penalties. How far you can take a fight without incurring significant expenses will vary, based on your association's attitude toward litigation as well as your governing documents. Some associations can levy massive fines that can become a lien on your house and lead to foreclosure. Keep the stakes in mind when you are deciding how far to take your fight.
Don't quit paying your dues. No matter what you're arguing about, make your monthly payments as well as pay any late charges that have been levied. Otherwise, the amount due can escalate once the board starts adding attorney fees. If it turns out you were overcharged, you can ask for a refund later. "If you don't pay your association assessments, you have twice the problems." Bauman says. "It's like not paying your taxes."