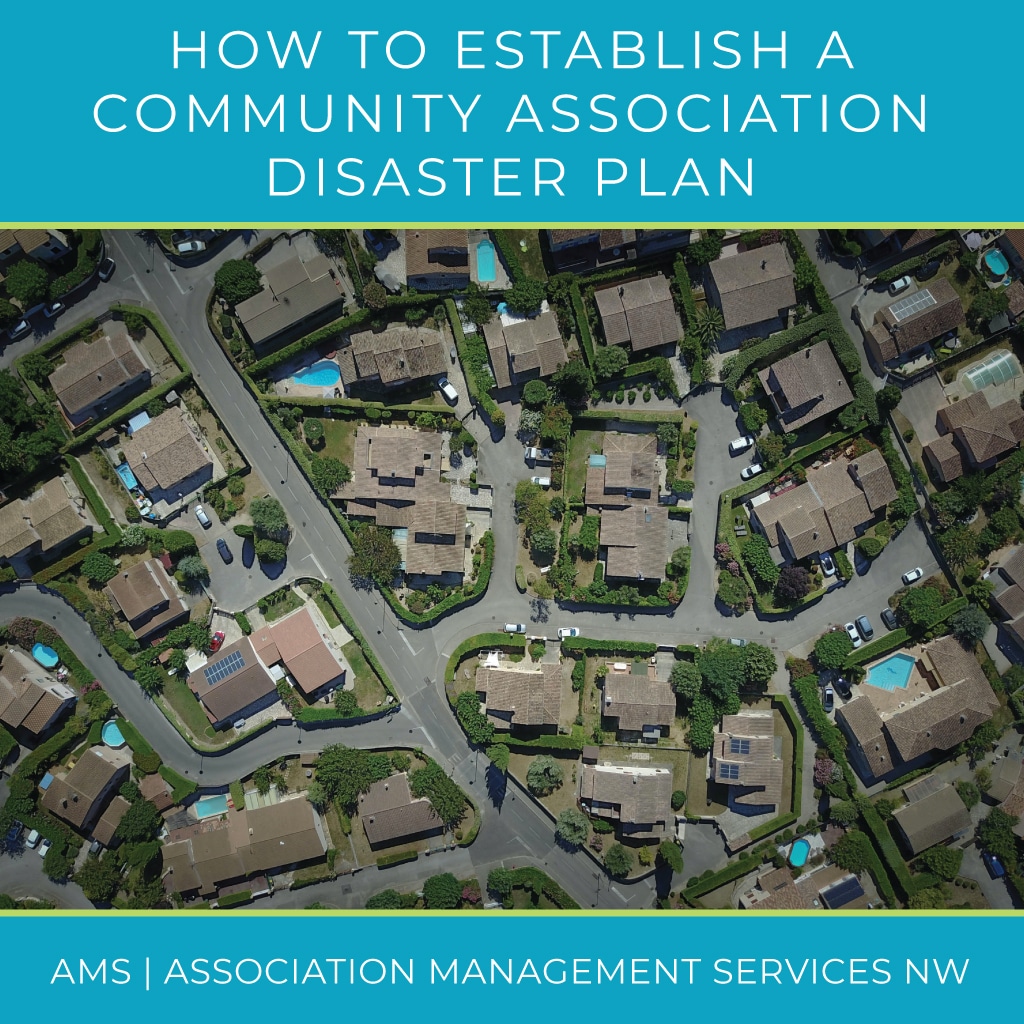 Regardless of which part of the country you call home, a natural disaster could happen at any time. In a community association, it is vital that the board and management company be well-prepared for any kind of disaster that could occur in your geographic location. The Foundation for Community Association Research and its parent organization, Community Associations Institute (CAI), have created guidelines for your board to be ready to react and maintain the well-being of your community.  
"A detailed disaster plan should be compiled, adopted, and incorporated into the association's continuity of operations plan. The disaster plan will identify basic community functions and procedures, key responsibilities, and priority tasks that enable the community to function after a natural disaster."  
Association members can begin the process of developing their own plans by creating a group to identify potential natural disasters utilizing "the five Ws": 
Who will be affected and who will respond? 
What disasters are likely to happen here? 
Where do we go during and after the disaster? 
When should we notify residents and staff?
Why have we prioritized key response tasks?
In the case of severe natural disasters, FEMA (Federal Emergency Management Agency) will be involved to coordinate with your local government. It is important that your association be aware of local emergency management officials, ensuring a speedy recovery and overall reduction of costs for members of your community. 
Read the full article online from Community Associations Institute: 
The entire "Best Practices" report is free to download through CAI. While this report focuses on natural disasters, it also provides additional resources for other disaster types: 
Learn how AMS can assist your community in creating its own disaster response plans.